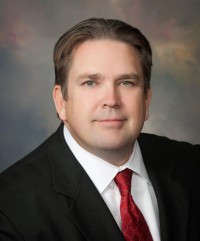 Jackson C. Kracht, Esq.
About Jackson C. Kracht, Esq.
Jackson C. Kracht "Jack" holds a Bachelors of Arts degree from the University of South Florida and upon graduating from South Florida, Mr. Kracht received a commission as an officer in the United States Air Force where he served from 1993 until 2001. Whilst in the Air Force, Mr. Kracht served in Operation Desert Shield/Storm (Saudi Arabia - Southern Iraq), Operation Provide Comfort (Turkey - Northern Iraq) and Operation Joint Guard (Bosnia and Herzegovina). Mr. Kracht left the Air Force as a Captain to pursue a career in the Law. Mr. Kracht was awarded his Juris Doctor degree by the University of Oklahoma College of Law in 2000. Mr. Kracht has focused his practice on civil litigation concentrating specifically on complex business litigation, real estate dispute litigation, construction litigation, government litigation and disputes, condominium, cooperative and homeowner association litigation. Mr. Kracht is a member of the Florida Bar, the Oklahoma Bar, the United States District Court for the Middle District of Florida Bar, and the Sarasota County Bar. Mr. Kracht served on the board of directors for the Young Lawyer's Division of the Sarasota County Bar. Mr. Kracht is a lifetime member of the Veterans of Foreign Wars (VFW).