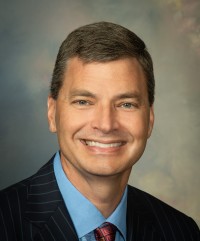 Kevin T. Wells, Esq.
About Kevin T. Wells, Esq.
Mr. Wells is board certified in Condominium and Planned Development Law by The Florida Bar and has been practicing law since 1995, with more than twenty of those years dedicated to representing community associations located primarily in Sarasota and Manatee Counties.
His practice philosophy is to provide prompt legal advice to clients that is communicated in a direct and easily understood fashion. He believes that community association representation is unique because the officers and directors owe a fiduciary obligation to the unit owners and routinely decide matters that directly affect their homes, neighbors and communities.
Mr. Wells believes most disputes should be resolved amicably where possible, but with litigation where necessary after reasonable efforts to achieve an amicable resolution have not succeeded. After being fully informed of the legal consequences, advantages and disadvantages of a pending decision, he understands that the ultimate decision on how to best resolve disputes and other matters is made by the Board of Directors and not by the Association's attorney or managing agent.
Mr. Wells established the law firm during the summer of 2006. The Firm and its attorneys are proud to presently represent over 500 community associations. Prior to the opening of his own law firm, he was a partner in a well-known Sarasota law firm that represented at that time over 500 community association clients.
Over the years Mr. Wells has assisted in reviewing, drafting and advocating amendments to the Condominium Act. For the last seven years, he has provided continuing education lectures to local Florida-licensed CAM managers so that they are kept apprised of changes in Florida and federal laws that affect the practice of community association law. Mr. Wells also instructs board certification classes to directors of condominium, cooperatives, and homeowner associations and is a sought after speaker in community association matters.
In 2010, Mr. Wells was recognized by Florida Trend magazine as one of its "Florida Legal Elite," an honor bestowed on less that 2% of the nearly 63,000 Florida Bar Members actively practicing in Florida.